Legionnaires Risk Assessment
What is Legionnaire's Disease?
Legionnaire's Disease is a potentially fatal pneumonia like illness caused by the Legionella bacteria.

The infection is caused by breathing in small droplets of water contaminated by the bacteria. Legionella bacteria are found in the natural environment and may contaminate and grow in water systems, including domestic hot and cold water systems.
Who is responsible?
Recent legislation has made landlords responsible persons for assessing the risk of Legionnaires' Disease at their let properties.

In order to comply with the legislation a Legionnaires' Disease Risk Assessment should be completed at each of your properties.


Assessment Frequency and Your Records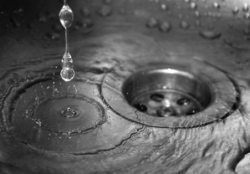 It is important to keep your record of Legionella assessments up to date, normally an assessment is required a minimum of every 2 years.

Your records need to be kept current and held for a 5 year period.
Risk Assessment
Landlords are under a duty to ensure that the risk of exposure to tenants, residents and visitors by Legionella is properly assessed and controlled.

In most small systems only a risk assessment and no further action is required.